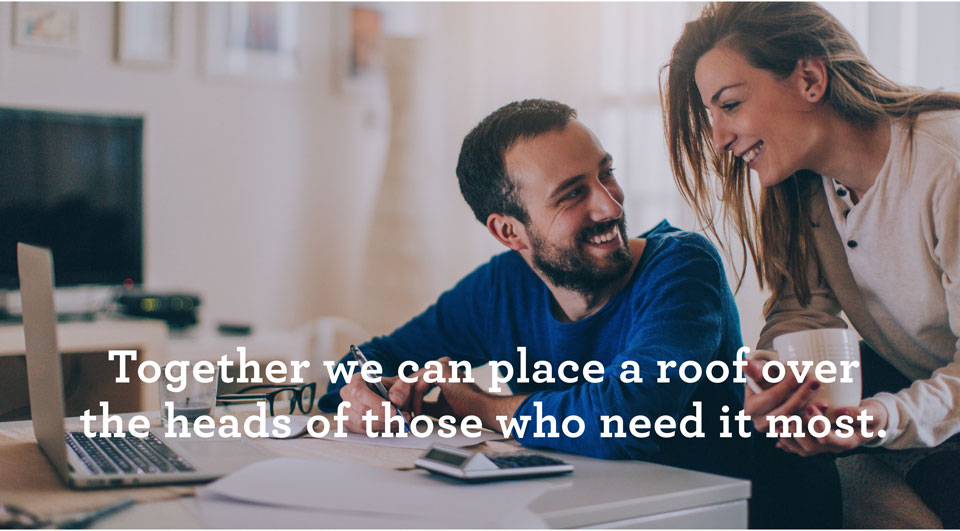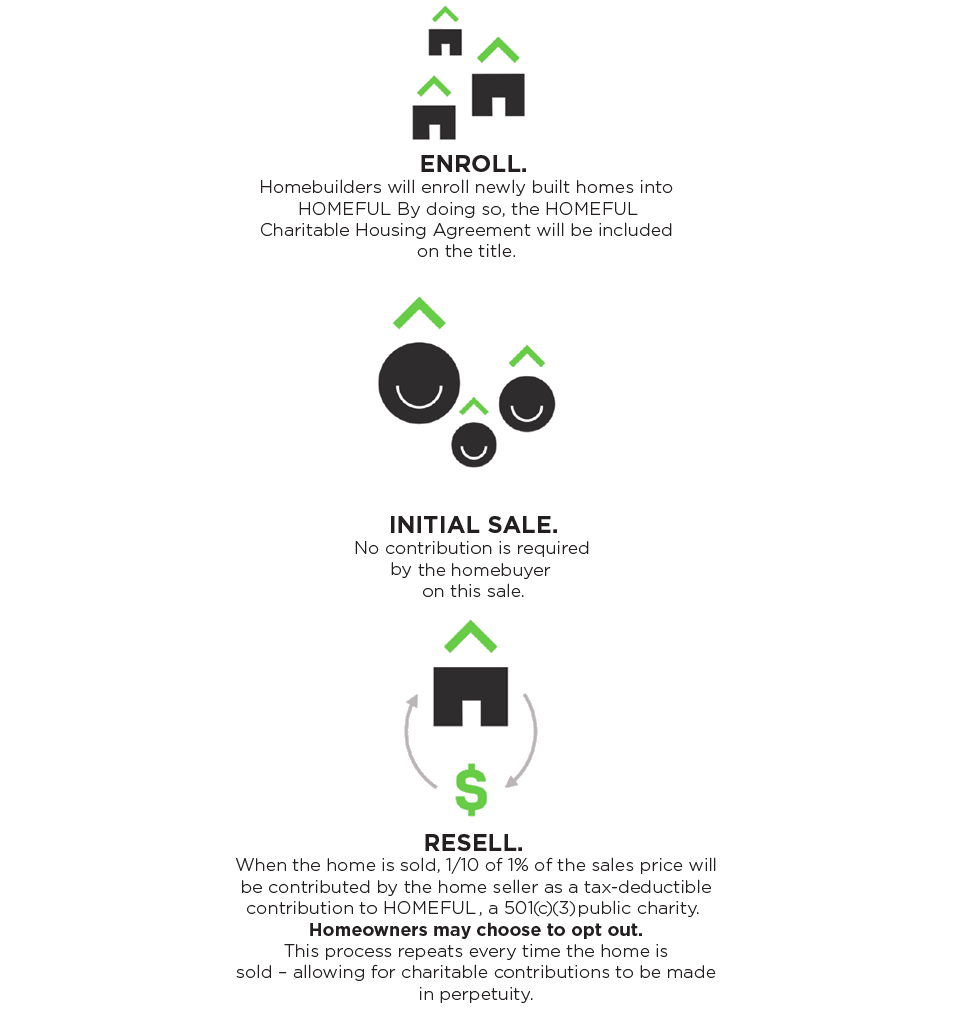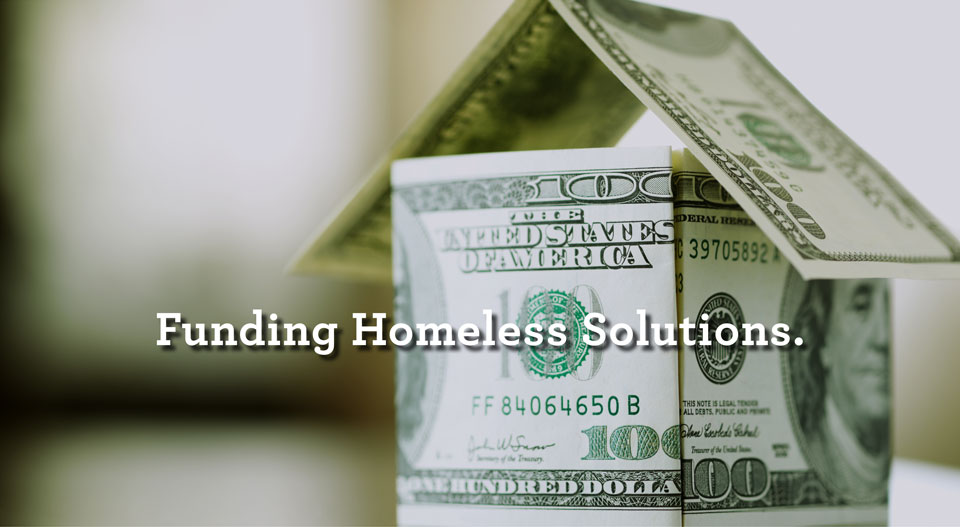 A FOURTH SOURCE

Currently there are three sources of funding that support homeless services – philanthropists, companies and the government. No matter how the donations are distributed, it is still a finite universe of funds.
HOMEFUL will create a new fourth source of funding through home sale donations. This additional incremental income will not cannibalize the existing sources. Not only is this funding source incremental, it is also sustainable. We call it an "annuity in perpetuity."
With this additional and sustainable source of funding, we can leverage and transform the way we treat and solve homelessness.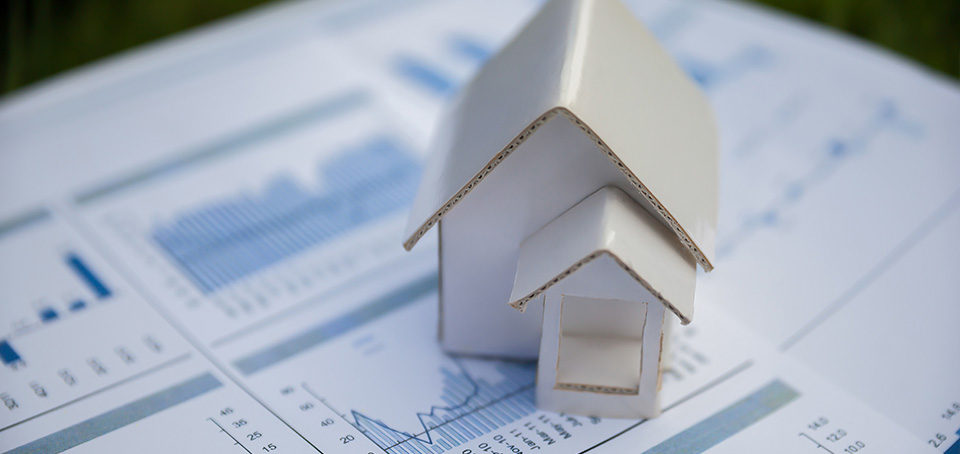 The Life of a Homeful Home

As the market grows and the home appreciates in value, Homeful funds will exponentially increase over time.